Send Inquiry
Avail the best assortment of CNC Chucker Machine, CNC Turning Machine, Marking Machines, Fiber Laser Marking Machine from us...
About Us
From day one, our company, GNC Machine Technologies, has worked hard and have managed to meet the exact requirements of our clients. To successfully render such a flawless performance, we have been following ethical business policies and an impressive quality management system. Both have contributed equally to our company's growth over the past 3 years. Under the brand name 'GNC', we have been carrying out the responsibilities and duties of a responsible manufacturer and supplier, engaging ourselves in bringing forth a top class assortment of industrial machines and stabilizers.
Most Popular Products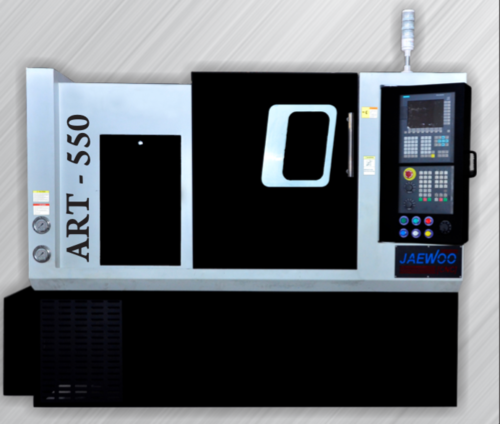 CNC TURNING CENTER, WITH TAILSTOCK, HEAVY DUTY TURNING MACHINE WITH 200MM KITAGAWA CHUCK ROLLER L.M GUIDEWAYS AND 8 STATION TURRET

The array that we present to our customers includes premium Marking Machines, ART 135 Small CNC Chucker Machines, ART 200 CNC Chucker Machines, 6KVA - 30KVA Three Phase Air Cooled Voltage Stabilizers, 5KVA - 500KVA Oil Cooled Voltage Stabilizers, etc. Each of these machines and stabilizers are carefully engineered by our expert team, which constantly comes up with innovative designs for the range. They make sure that our range complies with all the quality standards of the engineering, electrical as well as industrial sector. With their help, we have earned great respect in the marketplace.
Trading Ethically Since 2016…
From the very day of our incorporation, we have been working in an utmost ethical manner with our clients. The team working in our business unit strives to remain as ethical with clients as possible. They ensure that all of our business activities are carried out in compliance with the fair trade laws of the country. Treating all of our clients fairly, we have earned their respect and trust. Our ethical business approach has also helped us in earning clients' loyalty over the years. Our goal is to keep performing in this fair manner even in the future to remain the favorite choice of our clientele.
What Makes Us the Best?
We never fail to ensure the delivery of quality-tested 125KVA - 500KVA Oil Cooled Servo Voltage Stabilizers, ART 300 CNC Chucker Machines and much more.
We make sure that all of our clients are offered with our flawless range of machines and stabilizers at reasonable prices.
We ensure a safe as well as fast delivery of our entire assortment at all times.